DRZEWIECKI TOMASZEK AND DT GUJSKI ZDEBIAK AWARDED IN THE CHAMBERS EUROPE 2022 RANKING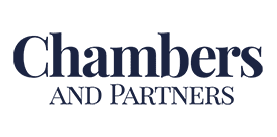 We are very pleased to announce that once again Drzewiecki Tomaszek & Partners and DT Gujski Zdebiak have been distinguished in the Chambers Europe ranking!
We were awarded in the EMPLOYMENT category on the Band 3 level, in the INTELLECTUAL PROPERTY category on the Band 4 level and in the DISPUTE RESOLUTION on the Band 5 level.
Waldemar Gujski was distinguished as Senior Statespeople in the Employment category, Dawid Jakub Zdebiak in Employment (Band 3) Andrzej Tomaszek in Intellectual Property (Band 4), and Zbigniew Drzewiecki in the field of Dispute Resolution (Band 4).
Congratulations!
For more details, please visit the CH&P
2022-03-18 16:46