NEW PARTNER AT DT – MATTHEW O'SHAUGHNESSY TAX ADVISOR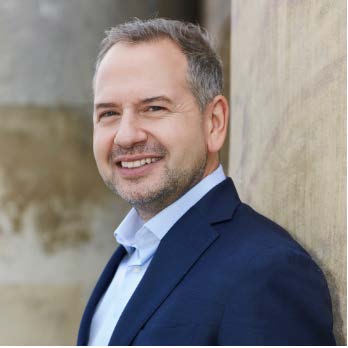 We are pleased to announce that on 1st of October, 2020 Matthew O'Shaughnessy joined DT as Partner responsible for tax advisory.
Matthew has 27 years' experience advising major companies on Polish and international tax matters. He is a certified Polish Tax Adviser but was born and educated in the UK and came to Poland in 1992, originally to work in PriceWaterhouse, Warsaw.
For 6 years Matthew was a Director in PwC in Poland responsible for international tax and transfer pricing, leading a team of 21 tax consultants. In 2009 Matthew established his own tax advisory business which he managed for 10 years.
He is a graduate of Warwick University and has an MBA in International Business from City University Business School (currently CASS Business School) in London. International Tax Review recognized Matthew as a leading transfer pricing adviser in Poland.
He was invited to attend a European Joint Transfer Pricing Forum meeting in Brussels as one of only ten representatives of the business community, rather than the fiscal authorities. He has advised the Polish Ministry of Finance on implementation of Advance Transfer Pricing Agreement regulations.
Matthew is the author of many publications on international taxation, including "Transfer Pricing" published by C.H.Beck. Matthew speaks Polish and French in addition to his mother tongue, English.
2020-09-24 14:59